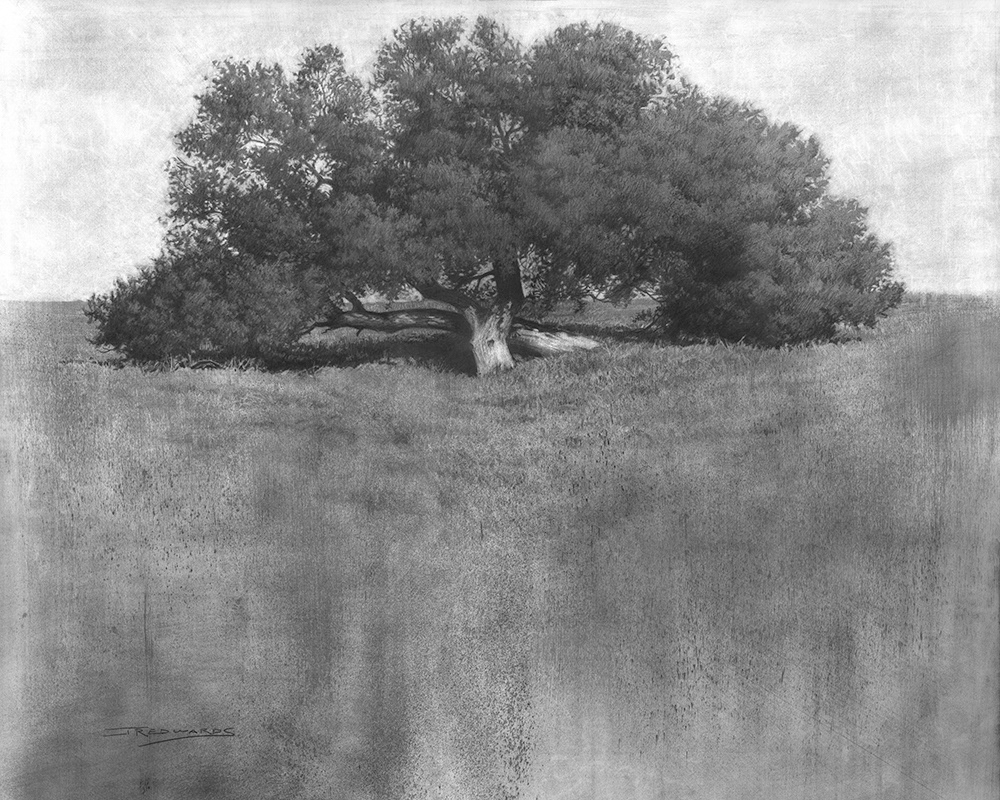 OLD SOULS
This striking composition of two old oaks living and growing together, benefiting from one another's strength, seems to me a perfect illustration of the bond achieved through two people faithfully serving one another till death parts them.
24" x 30" Pencil and Charcoal on Paper
SOLD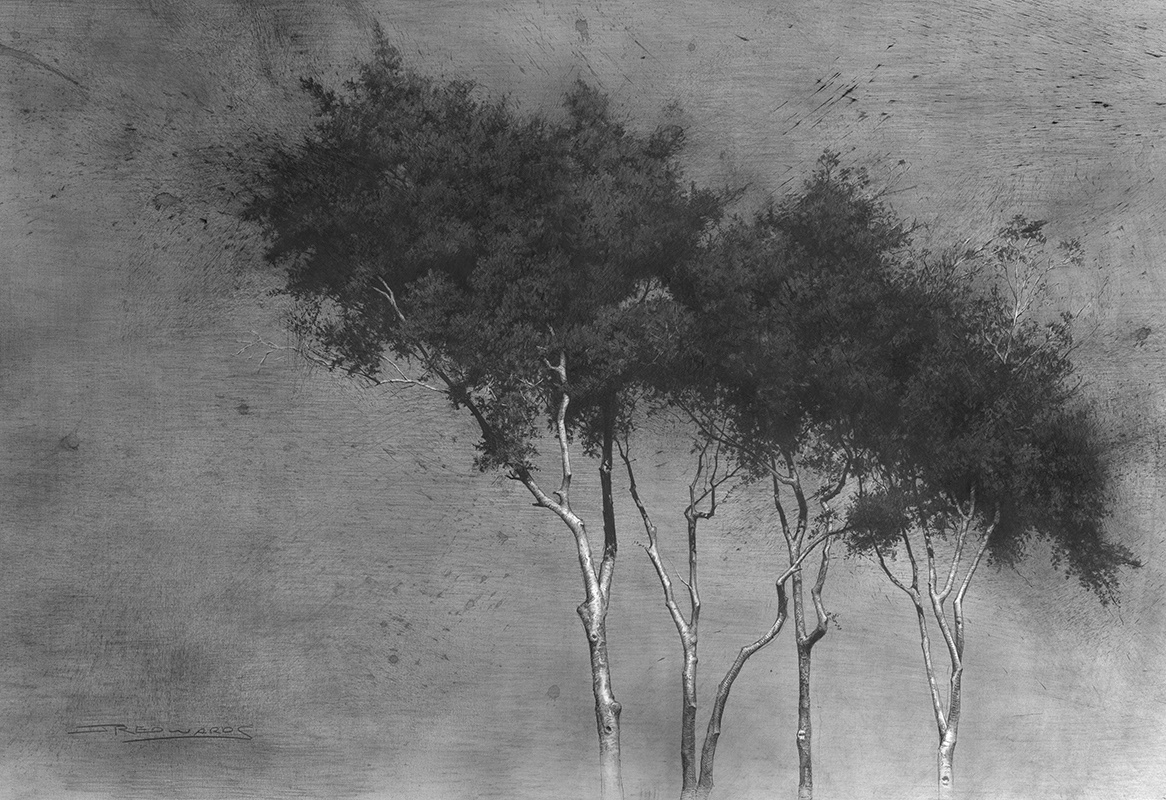 THE MUSIC OF THE WIND
Tolkien's Middle Earth has been a looming influence on my life and it can't help but come out through my art. This work is inspired by his use of music as the vehicle of the creation of Arda.
Pictured here are the themes of Manwë, Lord of the Airs and Yavanna, Queen of the Earth and the still greater song that is achieved when these themes are in harmony.
18" x 28" Pencil and Charcoal on Paper
SOLD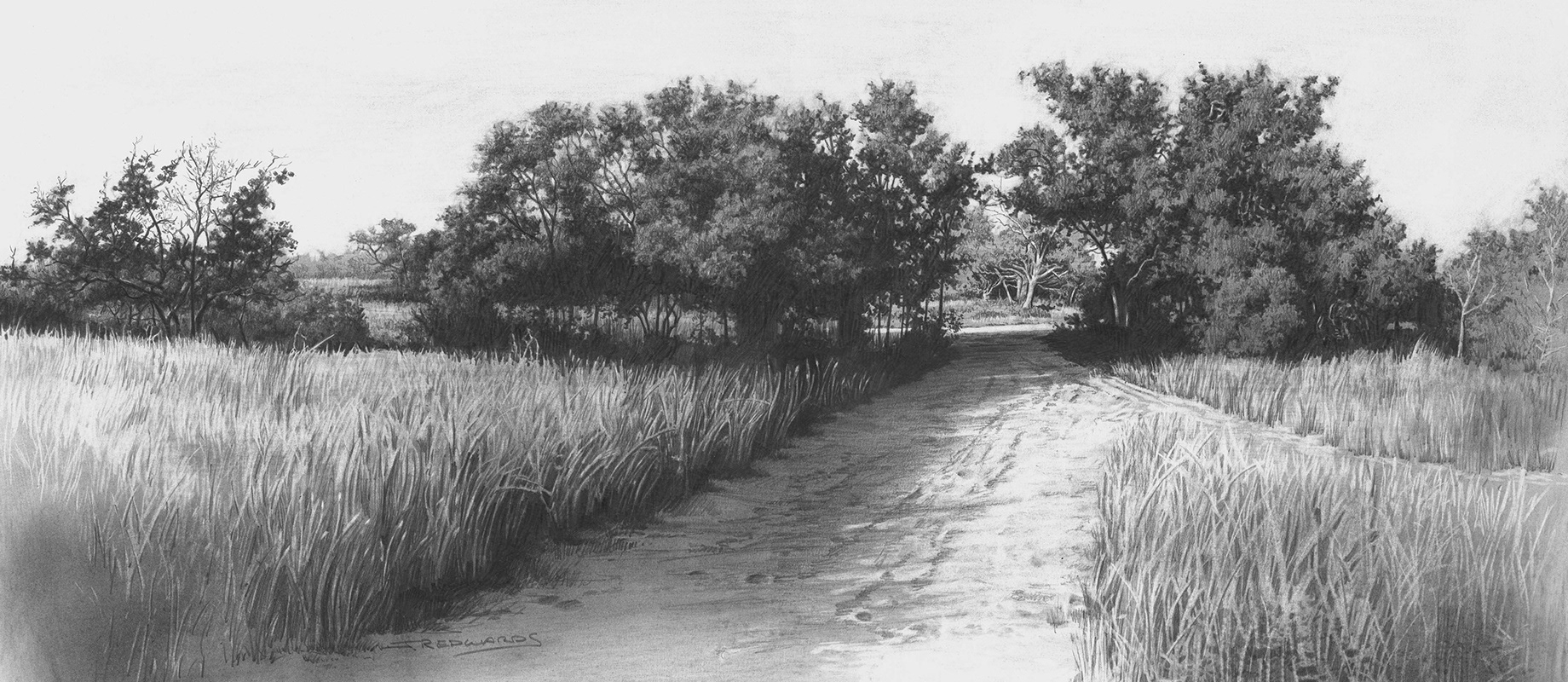 THE ROAD GOES EVER ON
"The Road goes ever on and on
Down from the door where it began.
Now far ahead the Road has gone,
And I must follow, if I can,
Pursuing it with eager feet,
Until it joins some larger way
Where many paths and errands meet.
And whither then? I cannot say." Bilbo Baggins
"The Lord of the Rings"
23" x 12" Pencil and Charcoal on Paper
SOLD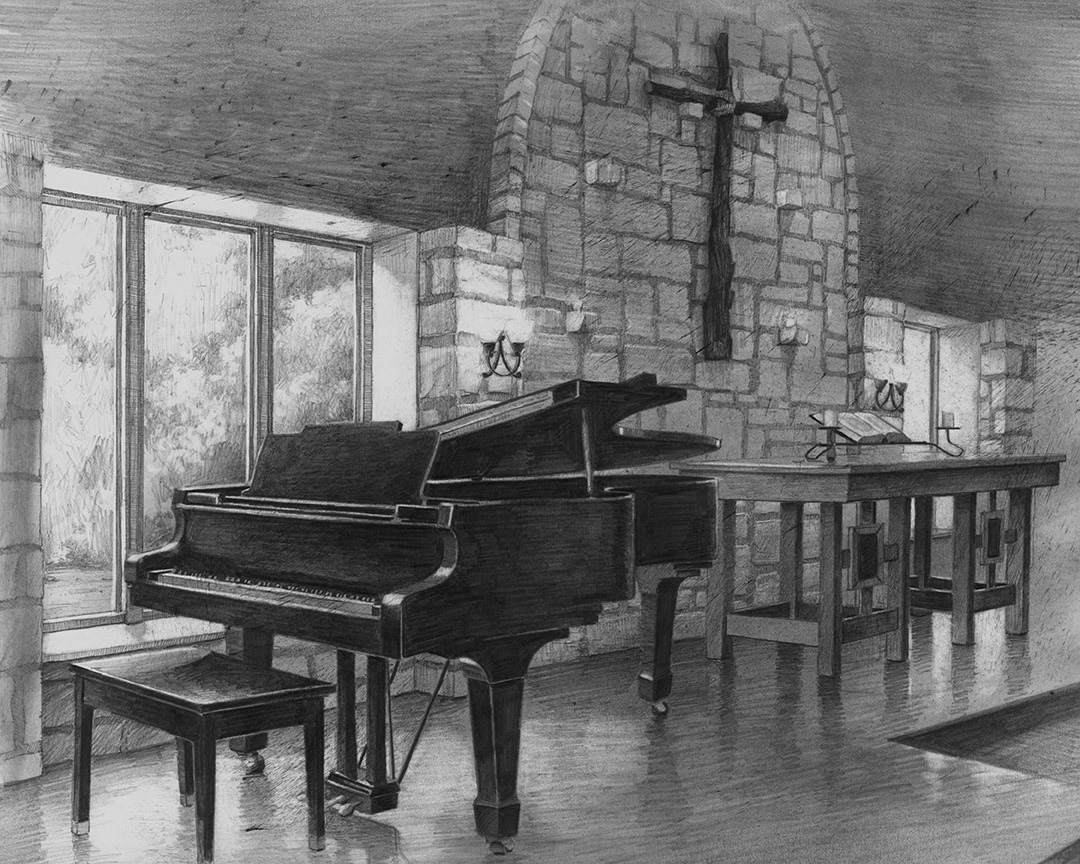 SING EVERY VERSE
In memory of the late Kurt Kaiser.
15" x 12" Pencil and Charcoal on Paper
SOLD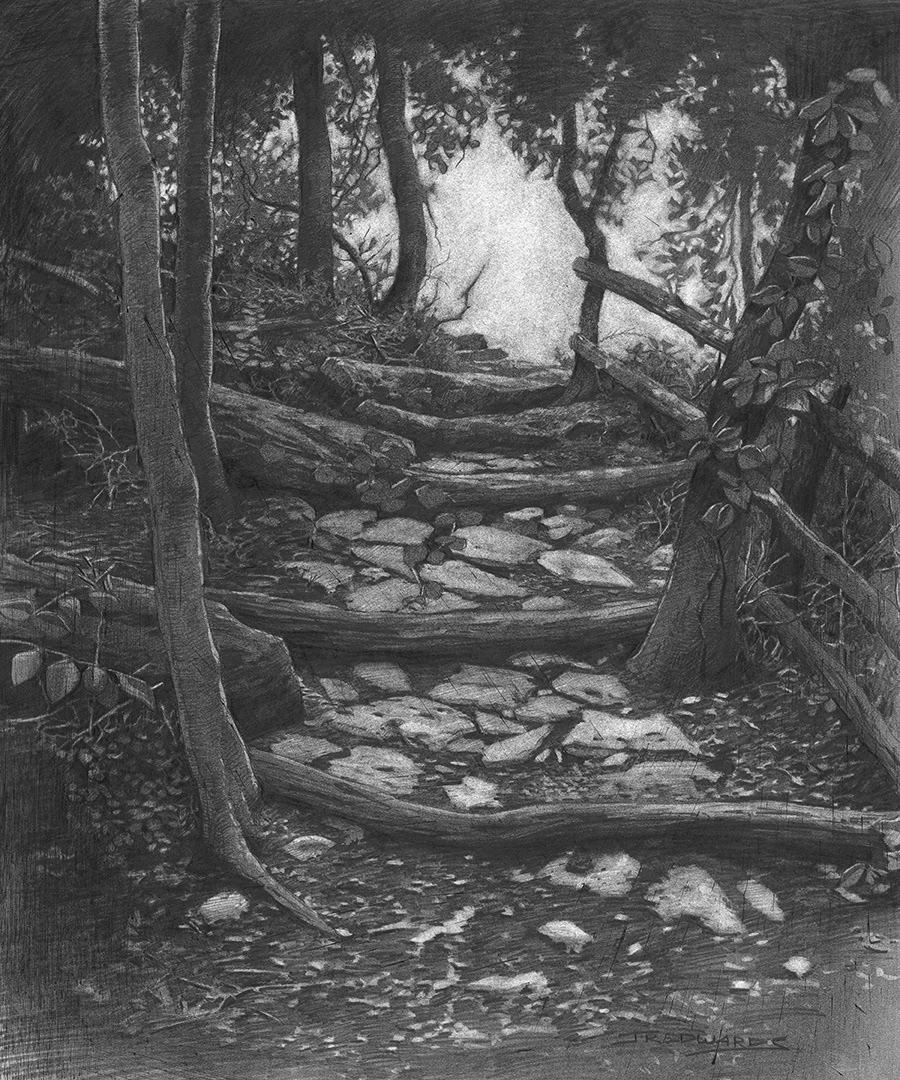 THE UPWARD Path
12.5" x 15" Pencil and Charcoal on Paper
Contact for Pricing