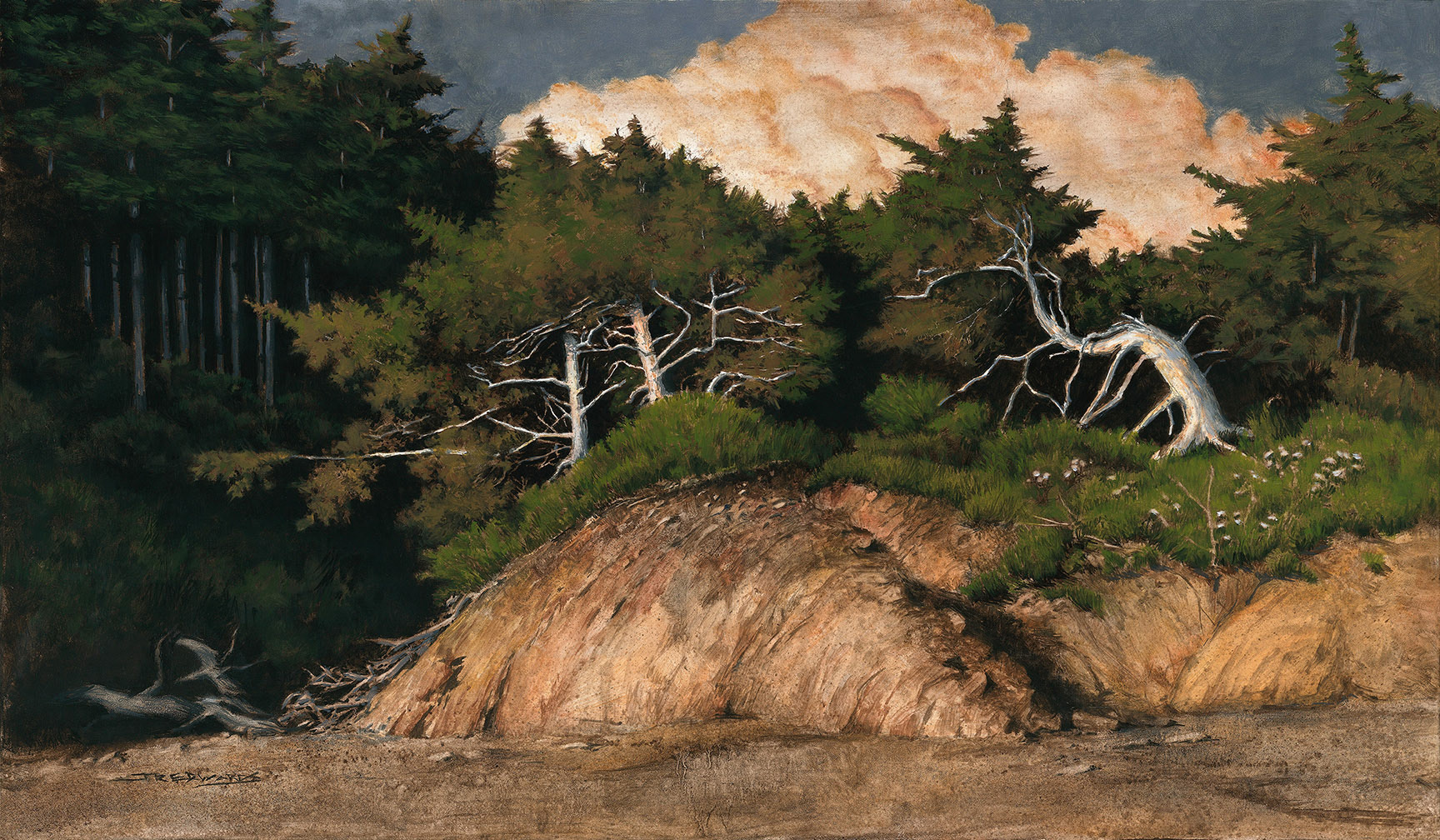 INDIAN BEACH
Inspired by our trip to the Pacific Northwest. Indian Beach, Ecola State Park, Oregon. 
24 "x 14" Oil on Panel
SOLD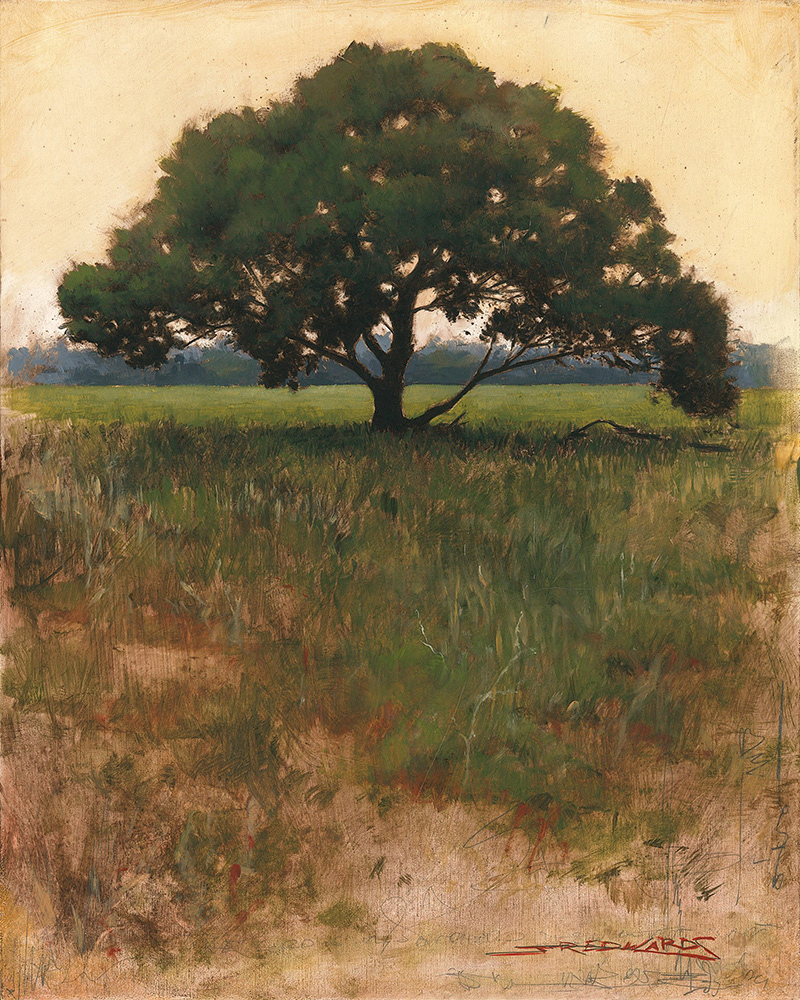 HARMONY IN RED AND GREEN
I have long been fascinated with the idea of  trying to not only paint the physical appearance of a place or object, but also the spiritual truth as well. Or like George Inness who attempts to show the "reality of the unseen".
8" x 10" Oil on Panel
SOLD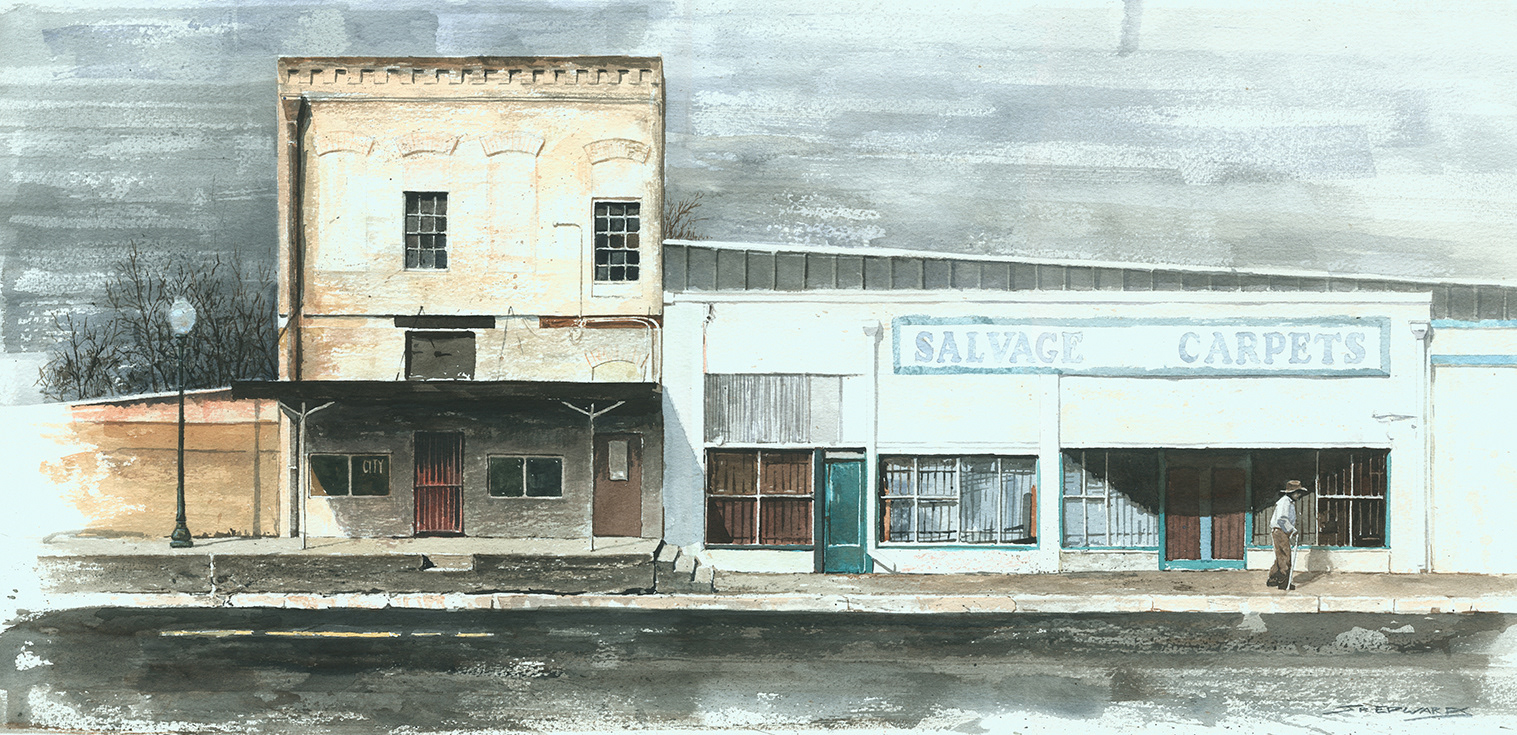 ELM AVENUE
I drive by this part of old Downtown Waco regularly and the colors and shapes of the architecture always intrigues me as well as the countless people that have walked on that sidewalk for so many years.
The solitary figure of the elderly man compliments the character of the old buildings, telling a story of times past.
28" x 14" Watercolor on Paper
Contact for Pricing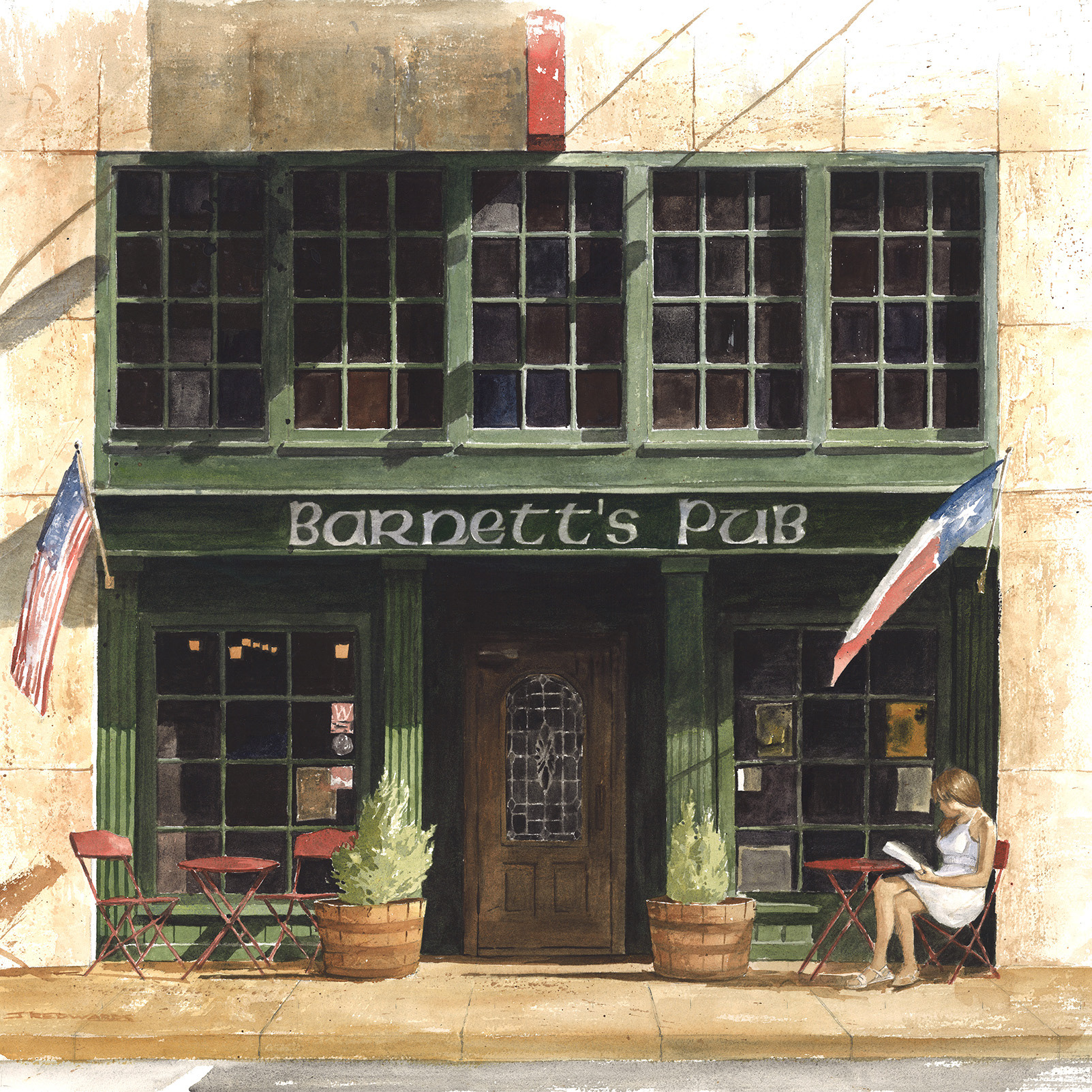 BARNETTE'S PUB
22" x 22" Watercolor on Paper
Contact for Pricing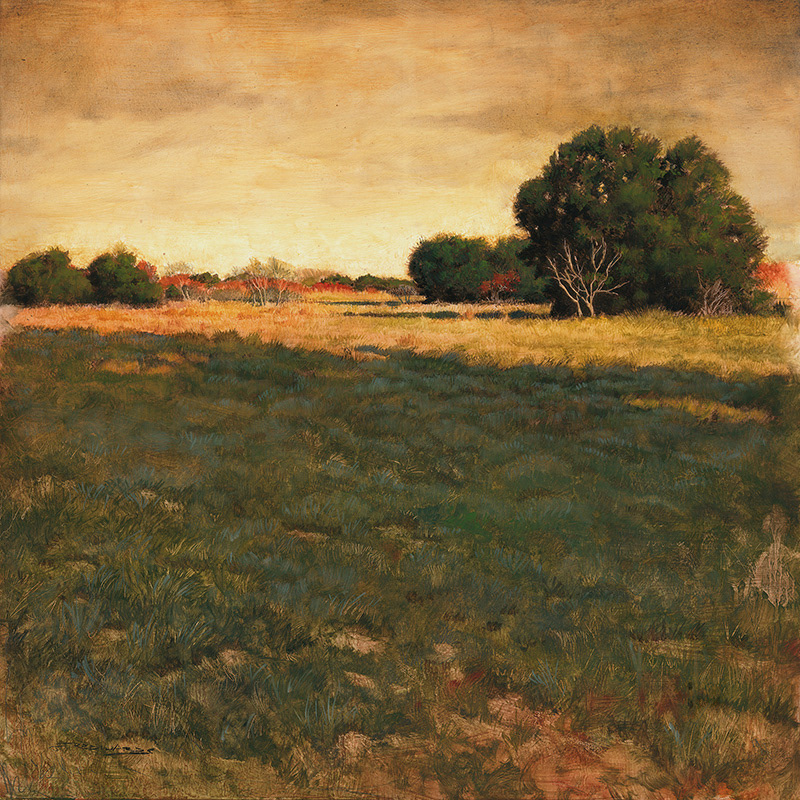 THIN SPACE
This painting is an invitation to slow down and take notice of the beauty that is so abundant and yet moves by so quickly.  This can be seen very clearly at sunset, the time between what was and what is to come.
16 "x 16" Oil on Panel
SOLD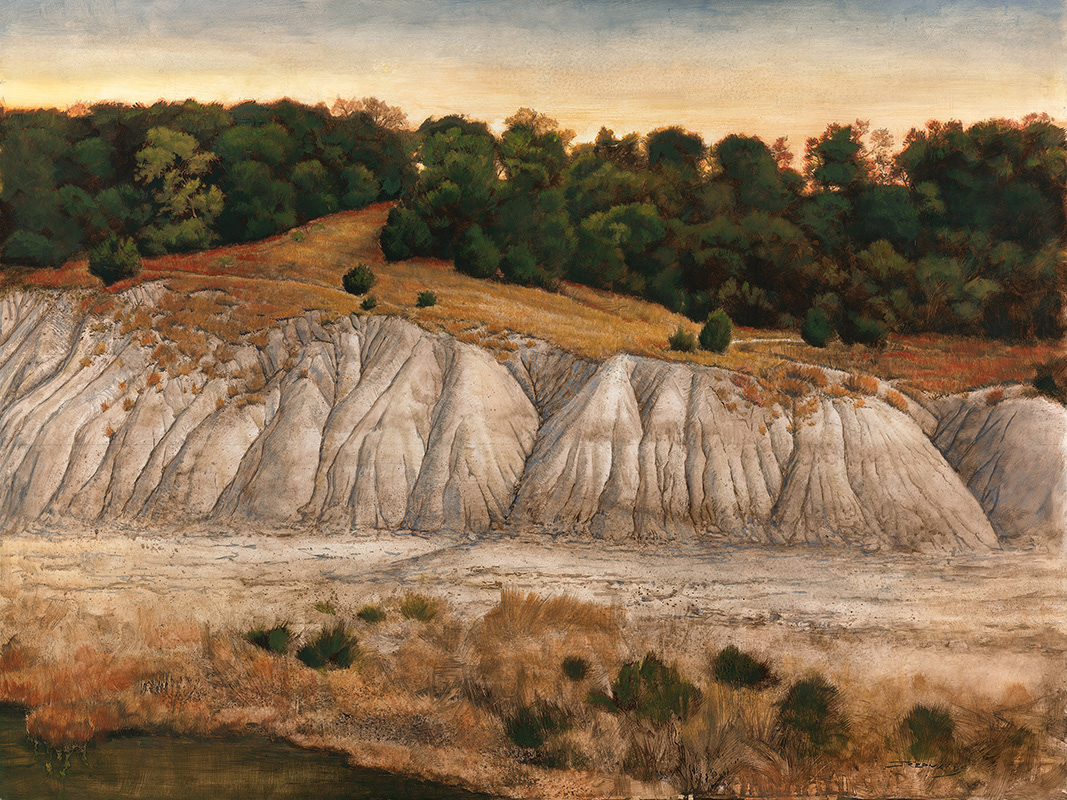 "Erosion"
18" x 24" Oil on Panel
Contact for Pricing